ABOUT O.G.ONE
The DJ
David Jackson, aka O.G.ONE is one of the industries most respected djs. With over 20+ years of experience, O.G.ONE is considered a legendary Staple in the Pacific Northwest, and his resume speaks for itself.  
O.G.ONE's ability to connect with people through his musical skills on the 1's & 2's, and Business integrity, has put him on stages, iconic events and parties, with the likes of Michael Jordan, Damian Lillard, NBA All-Star Weekend, Super Bowl, Jay Z, Mike Phillips, and too many more that could be listed from A-List celebrities, commercial radio, to national television appearances.
O.G.ONE is CEO of One God Productions Inc., Leadertainment, Co-Founder of Portland's Hip Hop Week & Portland Black Music Expo, Founder of The Hip Hop Collective PDX, and currently the official dj  for the NBA's Portland Trail Blazers. O.G.ONE also curates and produces a weekly video show called "In These Streetz" which is live on www.mixcloud.com/djogone
The Producer
O.G.ONE has produced a variety of projects within the Portland music scene. Working with artist and musicians such as Dame D.O.L.L.A., Platinum Producer Bosko, Cool Nutz, Ronnie Wright, Chris Turner, Tony Ozier, Jarrod Lawson, just to name a few.
His most recent releases "Vibez Vol.1 & 2 are currently available on all digital platforms, as well as newly released single & video "Loyalty"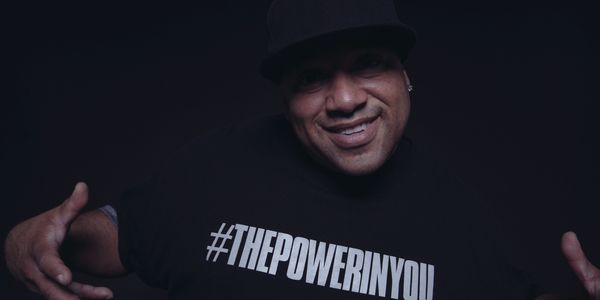 The Community Activist
Respected author, activist, and educator, David Jackson aka O.G.ONE has been making a huge stamp on the world by delivering messages to youth and adults through first hand experiences, pushing them to live their full potential. Over the years he has dedicated himself to breaking the cycle of crime, hopelessness and despair that many youth face. O.G.ONE is no stranger to the issues that vex our communities, born in Falls Church, Virginia and raised in Watts, California. 
Like some other young men in these days, O.G.ONE has had his share of run-ins with gang life, the ills that affect our communities and obstacles that one must conquer to become successful. 
David is an inspiration to many, and sets the example on how important it is to not let your circumstances dictate your outcomes. His biggest battle in fighting stage three colorectal cancer, waking up from surgery blind, and total loss of use in his right arm, yet overcoming, being cancer free, and sharing his journey of keeping faith through it all. 
David Jackson aka O.G.ONE has won awards for business and his community efforts, youth activism, and philanthropy that include: 2019 Best of Portland Award for DJ & Music Production, 2019 Hip Hop Honoree Award, 2012 Emerald Award, 2011 Ellechor Media Award, the KPTV Oregon's 12 For Kid's Sake Award, Indiana University Center for Philanthropy Achievement Award, Police Activities League (PAL) Unsung Hero Award for being an example of positive mentoring and leadership in the community, and about five more for community and leadership involvement. 
When asked why he has given so much of himself, he will say, "God sends people through various life experiences in preparation to serve in God's vision for us.  I see myself as a public servant for God, and every pain, struggle and hardships I've experienced in my life were strategically designed for my development in faith. The gifts or talents given to me thru music, leadership and coaching/mentoring, I see as tools given for me to inspire hope, faith and positive citizenship." 
O.G.ONE has divulged so much about his life to the youth and is seen in the community as that pioneer, but he is also the pioneer of his family. Married for over 28 years and a father of six children, and a grandfather to three grandkids.   There is so much more to O.G.ONE that meets the eye, which makes his speaking appearances so real and relevant to those he encounters.